About the Journal
The International Journal of Medical Students (IJMS) is a peer-reviewed open-access journal (ISSN 2076-6327) created to share the scientific production and experiences of medical students and recently graduated physicians worldwide. Our objective is to be their primary diffusion platform, using standards that follow the process of scientific publication.
The Journal receives contributions and unpublished manuscripts of Original Articles, Short Communications, Reviews, Case Reports, Interviews, Experiences, and Letters, which are reviewed by experts who have previously published similar research (peer-reviewers). This supports the quality and validity of the publications. The time between submission and final publication in most cases has been two to four months depending on the diligence of Peer-Reviewers and Authors.
The IJMS is published online quarterly (March, June, October, December) by the University Library System, University of Pittsburgh, member of the Open Access Scholarly Publishers Association. The Journal's main office is located in the United States of America (1400 Locust St, Suite 3103. Pittsburgh, PA 15219).
Any publication, dissemination, or distribution of the information included in the Journal is permitted if the source is cited (Int J Med Students).
The Journal and the Editorial Board are not responsible for the opinions expressed by the Authors of all materials published, nor do these represent the Official Policy or medical opinion of the Journal or the institutions with which they are affiliated unless otherwise stated.
This journal provides immediate open access to its content. Our Open Access follows a "Diamond model"; the Journal is free to both readers and authors, there are no article processing charges, submissions fees, or any other costs required of authors to submit, review, or publish articles.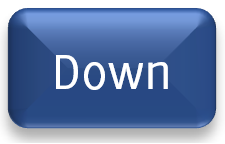 ---
Contact
Journal Contact: ijms.eic@library.pitt.edu Technical Support Contact: e-journals@mail.pitt.edu
Editorial Office:
1400 Locust Street, Suite 3103, Pittsburgh, PA 15219, USA.
Tel: 413-232-7884 Fax: 412-232-8966
---
Editorial Team
---
Journal Indexing
The Journal is indexed or abstracted in: Bielefeld Academic Search Engine (BASE), Directory of Open Access Journals (DOAJ), Elektronische Zeitschriftenbibliothek (EZB), Google Scholar, Health InterNetwork (HINARI), Journal Seek Database, List of Publications that follow the International Committee of Medical Journal Editors (ICMJE), Mexican Index of Latin American Biomedical Journals (IMBIOMED), Online Computer Library Center (OCLC) WorldCat, Bibliotheca Alexandrina Information for Africa, Pubshub, Research Bible, JournalGuide The e-Journal Gateway (J Gate), The Open Access Digital Library, Publons, Ulrich's International Periodical Directory/Summon by Serial Solutions.
The IJMS has been highlighted by the International Healthcare Improvement (IHI), Where to Submit Your Writing: Journals Publishing Student Work, and the American Medical Association (AMA), Where to publish: Top journals for physicians in training, 2015.
The journal supports and follows the principles of: Health Information For All (HIFA), EQUATOR Network, International Committee of Medical Journal Editors (ICMJE), World Association of Medical Editors (WAME; Journal application submitted), and the Committee on Publication Ethics (COPE; Member) code of conduct for editors.
---
Policies
---
License

New articles in this Journal are licensed under a Creative Commons Attribution 4.0 International License.
---
Others